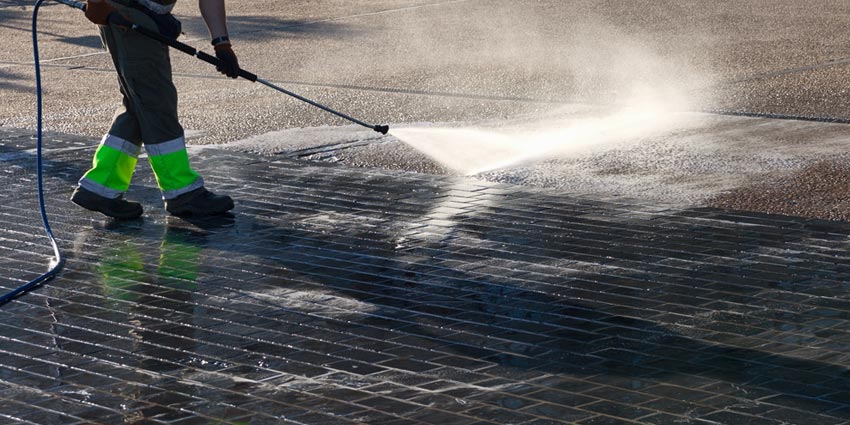 Our sister company Innovative Design & Maintenance is at the forefront of the power and pressure washing industry, offering top-tier commercial power washing services. Recognized among the elite power washing companies, we are dedicated to revitalizing your property's exteriors with unmatched precision. As a distinguished pressure-washing company, our commitment to excellence ensures that every speck of dirt and grime is addressed. Whether you're in need of a power washing company or searching for reliable pressure cleaning companies, CBM promises a transformative cleaning experience that enhances the aesthetics and longevity of your commercial spaces. Choose CBM and witness the impeccable difference.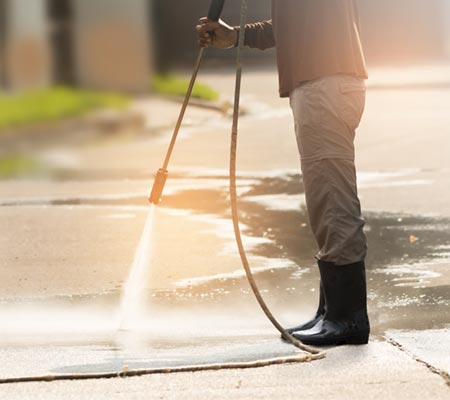 Over time, exterior surfaces of buildings and other structures can become a magnet for dirt, grime, and pollutants, diminishing their original charm and potentially devaluing the property. Regular pressure washing helps to cut through these layers of grime and restore the building to its previous, pristine appearance. Moreover, pressure washing can increase curb appeal in more ways than just cleaning the exterior. It's an investment in both the aesthetics and the health of your environment.
At CBM, we understand the transformative power of a thorough clean. Our power washing services are designed not only to clean, but to rejuvenate and breathe life back into your facility.
  Why Choose CBM's Power Washing Services?
  Restorative Cleaning: Our advanced power washing techniques help your facility regain its original luster, making it look as good as new.

Versatility: Whether it's the facade of your building, sidewalks, parking garages, or decks, our team has the expertise to clean a range of surfaces. The result? A comprehensive clean that leaves no stone unturned.</li
Eliminate Unpleasant Odors: Regular power washing, especially in areas like parking garages, can effectively remove fume smells, creating a more pleasant environment for everyone.

Boost Morale: A clean and sparkling facility can be a source of pride for your employees, enhancing their work experience and fostering a sense of belonging.
  CBM's Power Commercial Washing Services
Pressure washing

Power wash

Pressure cleaning

Pressure wash driveway

Commercial power washing
Power wash parking lot

Pressure washing concrete

Parking lot pressure cleaning

Commercial exterior pressure washing

A Comprehensive Clean with Lasting Results
Power washing may seem simple, but the right technique can make all the difference. At CBM, we harness the power of high-pressure water to peel away dirt and contaminants, ensuring a deep clean that lasts. It's not just about aesthetics; it's about creating environments that resonate with positivity and health.
When you choose CBM for your power washing needs, you're not just getting a clean facility; you're investing in its longevity, appeal, and the well-being of everyone who sets foot in it. Contact us today to bring your facility back to its radiant best!