Landscaping & Exterior Enhancement Services
CBM Corp has been at the forefront of outdoor solutions since 1996. Our sister company, Innovative Design & Maintenance, offers comprehensive, year-round landscaping and maintenance services to a myriad of commercial properties—ranging from office complexes and educational institutions to shopping hubs, medical facilities, expansive estates, condominiums, and apartment clusters.
The exterior of your property speaks volumes even before visitors set foot inside. CBM's landscaping specialists, together with our affiliate IDM, commit to offering unparalleled landscape care and continuous grounds maintenance. We understand first impressions matter, and our mission is to ensure your exterior reflects the caliber of your business.
CBM Corp's Landscaping Division is adept at catering to diverse commercial needs, be it retail spaces, educational establishments, or expansive residences. With the landscape maestros at CBM, rest assured, that your grounds will not only be well-maintained but also aesthetically appealing.
Our dedicated grounds maintenance division comprises seasoned gardeners and landscapers, ensuring the preservation and enhancement of your outdoor spaces. Additionally, our collaboration with management companies facilitates designing, installing, and maintaining serene garden spaces within residential complexes. From the installation of delicate plants to grandiose trees and other soft landscaping elements, we're here to ensure your exteriors mirror the elegance of your interiors.
  Landscape Maintenance Services

  Comprehensive Lawn Care

Seasonal Fall Clean-Ups

Tree and shrub Nurturing

Expert Fertilizer Applications

Precision Seeding & Sodding

Efficient Parking Area Cleaning
   Innovative Landscaping Design:

Holistic Design & Installation

Durable Retaining Walls

Elegant Patio Stones & Pavers

Ambient Landscape Lighting

Advanced Irrigation Systems
  Expert New Installations

  Prompt Repairs & Maintenance

  Pre-Season Systems Activation

 Mid-Season System Adjustments

 Winterization & Pre-Spring Preparations

Expansion with Additional Irrigation Zones

Fine-Tuning of Heads & Rotation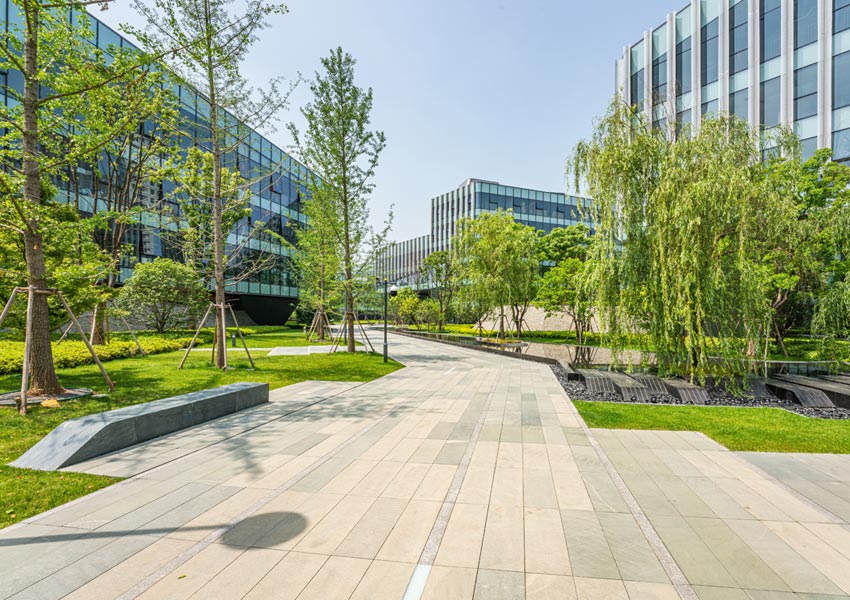 Pesticide and Herbicide Applications:
  Comprehensive lawn care programs

  Eco-friendly pesticide application
  Specialized applications

 Diagnosis and treatment of weed and insect problems
With CBM, excellence is guaranteed, both inside and out. You can trust us to elevate the beauty of your establishment's exteriors!