CBM offers commercial janitorial, commercial cleaning, and facility maintenance services.
Founded with a commitment to deliver unparalleled janitorial and facility maintenance solutions, Commercial Building Maintenance Corporation (CBM) has grown into a premiere office cleaning company and commercial janitorial industry leader, serving many Fortune 500 companies with unwavering dedication and reliability.
With a robust team of nearly 2,000 meticulously trained professionals, we ensure that every CBM employee upholds our reputation for excellence. Our strict screening processes, background checks, and comprehensive training programs are enforced to guarantee that our staff operates with the highest level of professionalism. We further bolster this with dedicated supervisors overseeing employee efficiency and performance.
  Our Facility Maintenance Consultants
are equipped to offer valuable insights into optimizing your facility's upkeep. Always at the forefront of technology, CBM invests in cutting-edge equipment and solutions, ensuring we provide you with the best service possible. Engage with us for a detailed site inspection report, accompanied by a comprehensive, computer-generated work estimate – all without any obligation.
  With over 40 years of unparalleled experience
You can trust CBM's unwavering availability, anytime, to cater to your janitorial and maintenance needs.

Our Interior Janitorial Services Include:
  Comprehensive janitorial & facility maintenance
  Office cleaning expertise
  Specialized marble cleaning
  Effective pest control
  Comprehensive property management
  Post-construction clean-up
  Dedicated workforce
  Efficient refuse removal
  Expert consultation & computerized estimating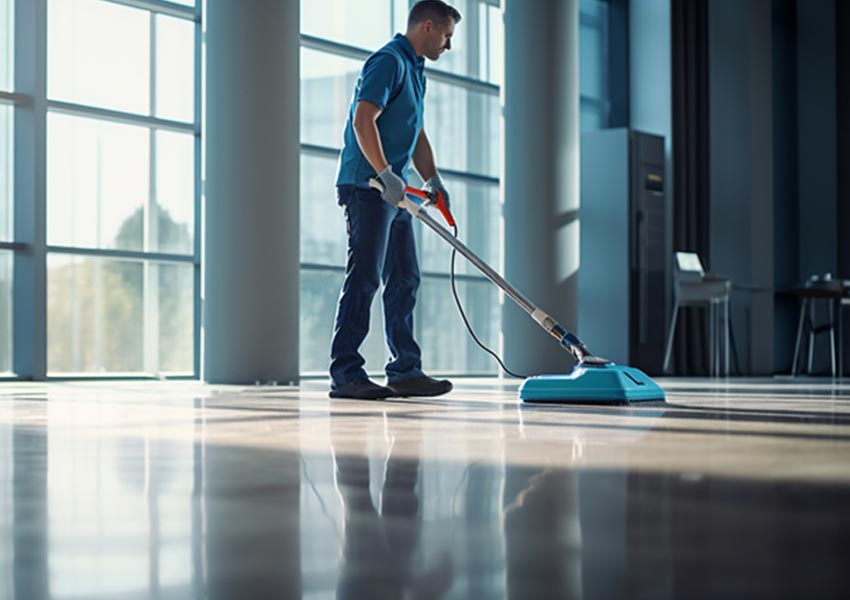 Choose CBM for Excellence
Serving Long Island, New York City, and Northern New Jersey, CBM is synonymous with commercial and office building cleanliness and maintenance. With a heritage spanning over four decades, we've etched our mark as a leader in the commercial cleaning sector of the New York Tri-State Region.
Our offerings range from daily to specialized cleaning services, each executed with unmatched quality and cost-effectiveness. At CBM, we prioritize your business's aesthetic, ensuring every visitor is left with a lasting positive impression. Let us offer you a complimentary estimate for our top-tier services. Our complete commercial cleaning service offerings are as follows:
  Matron services
  Emergency clean-up services
  Day Porter services
  Parking lot cleaning
  Post and Pre-Construction Cleaning Services
  White Glove Cleaning Service
  Union Cleaning Service
  Non-Union Cleaning Service
  Commercial cleaning services
  Office cleaning services
  Commercial office cleaning services
  Commercial housekeeping services
  Commercial steam cleaner
  Commercial carpet cleaning
  Commercial window cleaning
  Medical office cleaning
  Commercial carpet cleaning services
  Commercial janitorial services
  Contract cleaning
  Business cleaning services
  Professional furniture cleaners
  Building cleaning

  Expert Management Team
  Rigorous Quality Assurance Measures
  Stringent Safety Protocols
  Customized Employee Training Programs
  State-of-the-art Commercial Equipment
  Dedication to Sustainable Practices
  Intensive Staff Supervision
  Environmentally-Conscious Cleaning Solutions

Distinguished Janitorial Services:
Our janitorial division, a key segment of CBM's comprehensive services, is designed to mold a cleaning regimen that mirrors your establishment's distinct needs. With us in charge, rest easy knowing your maintenance needs are met flawlessly, allowing you to zero in on your primary business operations.

Nightly Cleaning with Precision:
Our dedicated team of professionals sets the standard in commercial cleaning. With an emphasis on intensive training and adherence to the highest professional codes, our clients are assured top-tier services, consistently.

Enhanced COVID-19 Cleaning Protocols:
Rooted in safety and efficiency, our COVID-19 cleaning measures are crafted in collaboration with medical and hygiene experts. Our disinfection crew undergoes stringent training, ensuring mastery of advanced techniques, equipment usage, and safety measures.
At CBM, we firmly believe that meticulous cleaning paves the way for a business's success. Let us be your partner in keeping your facilities meticulously clean.